Automation & Control Systems Engineering
Automation & Control Systems
Software Development Capabilities
For over 25 years, Synertec has been providing control system solutions across Australia and internationally. We are expert problem solvers on any project size and use our technical expertise to deliver innovative solutions to support our clients.
Our software design team has extensive process exposure and works with a range of systems including Programmable Logic Controls (PLC), Supervisory Control And Data Acquisition (SCADA) systems, and Distributed Control Systems (DCS). Synertec is a Siemens solutions partner, and all our automation engineers are trained and experienced with Siemens systems ranging from S7 to PCS7.
Synertec has worked extensively with the following platforms:
Rockwell (Allen Bradley)
GE Fanuc
Omron
Schneider (Modicon) PLC Processors
Citect
Wizcon
RSView SCADA system
Wonderware SCADA systems
Honeywell DCS systems
Safety Systems Capabilities
TUV Rheinland provides the only worldwide Functional Safety training program where learning and capability are independently approved and certified. With TUV certified Functional Safety experts and engineers in-house, Synertec provides services that cover the full lifecycle of a project or plant.
Synertec has a proven track record with Safety Integrity Level (SIL) rated applications, including projects such as:
Jemena Northern Gas Pipeline – SIL3 rated Safety PLC system
Australian Nuclear Science and Technology Organisation (ANSTO) Nuclear Waste Processing Instrumentation and Control System Project – SIL2 rated Safety PLC system
Melbourne Underground Rail Loop Control and Monitoring System of the Fire and Life Safety system – Interface to SIL2 rated system
Synertec's team of engineers have developed Safety Instrumented System (SIS) projects on a range of SIL rated PLC and SCADA systems including:
Triconex
Trident
S7-400 and WinCC OA
ControlLogix
HIMA
Process Improvement
In many cases, existing control systems may not be performing at the required level. Synertec has the skills to analyse and audit operating processes and develop options to improve control systems to optimise their operation.
Focussed on Outcomes
Process control, instrumentation, and management information systems are technically complex and must satisfy the highest regulatory standards. Synertec has a well-established track record in designing, implementing, and qualifying these complex systems.
With an expert team of automation and control systems engineers, Synertec designs and implements solutions to meet the specifications and expectations of the most demanding clients and projects with a focus on long-term, whole-of-life system requirements.
Manufacturing Execution Systems Capabilities
With its origins in the Life Sciences sector, Synertec has a history of providing a range of computer systems implementations, including Manufacturing Execution Systems (MES) and associated validation services, to Good Manufacturing Practice facilities engaged in the manufacture of therapeutic products. These complex processes require precise control and monitoring systems to guarantee the integrity of the product. This MES implementation capability can be transferred to other critical, high-risk manufacturing applications.
Focussed on Outcomes
Synertec provide a range of MES services including support for concept and feasibility studies, design and implementation, validation, and maintenance support services. Synertec's team of engineers have the expertise and experience to understand client requirements at a deep level, which leads to the design and implementation of a fit-for-purpose MES.
Synertec's MES solutions provide users with greater monitoring and control of complex manufacturing processes, greater visibility of data, and improved throughput and quality of the manufactured product.
Track Record
Synertec has extensive computer system implementation capabilities and comprehensive knowledge of the requirements of the Australian Therapeutic Goods Administration (TGA), the United States Food and Drug Administration (FDA) and other regulatory bodies. This expertise, coupled with broad industry experience and robust in-house systems has resulted in Synertec being the MES implementation partner for numerous Tier-1 clients including CSL, Astra Zeneca, and Pfizer.
Technology Experience
Werum PAS-X MES

Microsoft NAV ERP

MAPS, Pfizer's

proprietary system

ALS MES

Oracle ERP

SQL database systems

SumTotals Learning

Management System

TrackWise

Pronto ERP

MFG PRO MRP

JD Edwards ERP

SAGE Business

Management System

SAP ERP
Solution Partner Capabilities
Synertec provides automation and control systems across a wide range of industries servicing projects large and small. We are a solutions provider with broad experience and deep knowledge across various platforms.
We are proudly independent, meaning we provide best-for-project outcomes instead of being restricted to specific hardware or software.
We work closely with our partners in control systems and industrial information technology to develop the best solution for any problem. Our solution partners recognise our ability to meet their quality criteria and processes, promoting strong alignment with our core values.
Synertec's partnerships are a testament to our level of industry experience, in-depth knowledge, and system expertise with a range of products in the field of automation and drives.
Our well-established relationships provide customers with a direct channel of support to the supplier. And as solution partners, we bring the added benefit of on-site consulting and support from our suppliers.
Relevant Experience
Synertec is a Solutions Partner with the following:
Siemens Solution Partner
Process Control System (PCS 7) Solution Partner Accreditation
WinCC OA Partner
Synertec has been a Siemens Solution Partner for over a decade.
We have worked with Siemens to implement and maintain solutions for various industrial control systems for a range of critical infrastructure clients including Melbourne Water and Metro Trains Melbourne.
Our expertise in WinCC OA and other Siemens platforms allows us to provide the ideal solutions where this specific technology is a mandated requirement, such as the Rail sector.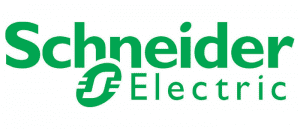 Schneider Alliance Partner
Synertec became a Schneider Alliance Partner in 2017.
Synertec and Schneider have worked together to provide control system solutions to a range of clients including the Australian Nuclear Science and Technology Organisation (ANSTO), where we provided critical elements of the Safety Instrument and Control System at a nuclear waste processing facility at the Lucas Heights reactor.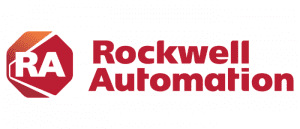 Recognised System Integrator (RcSI)
Synertec has been a Recognised System Integrator with Rockwell for over five years.
Synertec engineers have worked closely with Rockwell Automation to develop solutions for the Oil and Gas industry in a range of applications including Liquefied Natural Gas Custody Transfer for Chevron facilities at Wheatstone and Gorgon, and the process control and safety system for the Northern Gas Pipeline for Jemena.
Industrial IoT Capabilities
The Internet of Things (IoT) refers to the network of physical objects or 'things' that include sensors, software, and technology to connect and exchange data with platforms, devices, and systems over the Internet. The Industrial Internet of Things (IIoT) is a subset of the wider IoT sector, specifically where industrial equipment, machines, and systems are embedded with technology that allows communication, data transfer, and control via the internet, providing previously unheard-of levels of access and control.
Synertec has a strong team of engineers in control systems and automation, and has implemented IIoT solutions for clients across Australia. We have delivered projects large and small, ranging from simple implementation of local infrastructure that monitors and collects data, to complex solutions involving the design and configuration of entire networks complete with control and monitoring systems for multiple remote sites across Australia.
Focussed on Outcomes
Synertec's team of engineers have the expertise and experience to understand all the needs of our clients including vitally important security requirements, ensuring a fit-for-purpose solution for every application. Our team designs and deploys all our IIoT solutions entirely in-house, including the end-to-end design, procurement, fabrication, installation, and commissioning to deliver high-performance outcomes with tightly integrated systems and seamless data transfer.
Track Record
Synertec have provided IIoT solutions for our clients in many industries including water, oil & gas, and critical infrastructure. We have implemented a range of IIoT services including Supervisory Control And Data Acquisition (SCADA) systems, Human Machine Interface (HMI) development, Manufacturing Execution Systems (MES), operational data historians, alarm notification systems, and on-premise or cloud-hosted solutions for many local and remote sites.
Our independence means we can deliver solutions that are not tied to any particular software or platform, so we deliver the best-of-the-best components in platform-agnostic projects integrating multiple enterprise platforms, big data analysis, and seamless linked communications between systems. We are solution partners with major vendors including Siemens, Rockwell, and Schneider, which provides us with an array of optimal choices in our projects.
Relevant Experience
Synertec has extensive experience with the following: 
Programming and configuration of a range of systems
Remote Terminal Units (RTU)
Programmable Logic Controls (PLC)
Data loggers
Edge computing
Network infrastructure specially designed for the required communications medium such as 5G, 4G, wireless, radio, fibre, or ethernet
Modem and communication equipment installation and setup
Virtual Private Network (VPN) configuration using technology such as Cradlepoint, Internet Service Provider (ISP) systems, or customer infrastructure
Security configuration
Cyber Security Capabilities
Synertec's engineering solutions involve the workflow of critical data in industries where system security is of paramount importance. Highly regulated industries such as pharmaceutical, rail, nuclear, oil and gas, mining, and critical infrastructure require high system security not only for data privacy, but also for the protection of people, equipment, business reputation, and the environment. Synertec provides solutions with robust security that still allow sites to operate with a business-as-usual approach.
Focussed on Outcomes
Synertec's team of engineers have the expertise and experience to deeply understand the security needs of our clients, ensuring fit-for-purpose cyber security solutions for every application. Secure solutions are deployed in environments with equipment controls in high-risk areas to ensure that data is kept safe, and access to systems and information is tightly restricted only to authorised users. But this tight security does not come at the expense of operational restrictions, ensuring that access remains flexible so that control can occur from remote locations at any time of day, allowing immediate responses when quick decisions are needed.
Track Record
Synertec have deployed systems with cyber security requirements for remote isolated sites, enterprise systems, and cloud solutions. Segregation of data is configured through various means including physical network separation, Local Area Networks (LANs), and Virtual Private Networks (VPNs).
With in-house cyber security specialists, Synertec ensures that systems comply with client requirements to safeguard their Intellectual Property (IP) and critical infrastructure. We provide a range of cyber security services including independent security audits on entire systems and penetration testing ('pentest', also known as ethical hacking) to identify security weaknesses and vulnerabilities.
Relevant Experience
Our team has extensive experience with the following: 
Compliance to the ISO 27000 series of information security standards including ISO 27001 and ISO 27017
Cloud Security Alliance (CSA) Security, Trust, and Assurance Registry (STAR) certification
Centre for Internet Security (CIS) benchmarking
Service Organisation Control 2 (SOC II) Type 1 and Type 2 compliance
Australian Government Information Security Manual (ISM) 
Compliance with regulatory requirements or industry benchmarks in the context of Authentication, Authorization, and Accounting (AAA) rules
Federated access to business systems using Single Sign-On (SSO)
Data Workflow Capabilities
Integrated data hubs that connect business systems in the process plant to business enterprise packages creates information flow and allows instant data access that facilitates analysis and modelling, which provides great insight and leads to better decisions. This represents a powerful tool to improve operations, drive efficiency, and optimise output. Synertec's engineers are experienced in solutions involving the workflow of critical data to enable modelling, big data analysis, collation of key information, and preparation of summaries in creative dashboards.
Data presentation is based on real-time company data that is available to key people at all levels of the business, at any location, which supports decision making. We believe that an effective tool is one that is widely used and constantly evolving.
Our team has deep experience in the deployment of cost-effective data hubs tailored to specific business needs, utilising the best and most stable open source and cloud technologies.
Focussed on Outcomes
Our engineers engage with end users in focussed sessions to understand the agile data workflows and the data requirements, allowing us to build platforms that suit users with appropriate and accessible language and structure. Solutions involve data capture from various sources, data storage, and construction of secure, federated web-based Application Programming Interfaces (APIs). We have extensive experience structuring APIs in such a way that the solution is business friendly to the users and this expertise plays a crucial role in delivering outcomes that optimise the user experience.
Track Record
Synertec's data workflow team has delivered complex, innovative, and integrated solutions for major clients, including:
Development of the first system globally to process analytics on a national database of aggregated patient data, for t

he United Kingdom National Health Service (NHS)

Creation of the complete backend infrastructure for a Macro Analytics research platform for client ClearMacro

Development of analytics interfaces to engage with multi-dimensional datasets of fixed income models to provide d

erivative pricing services for client Rate Validation Services (RVS)
Relevant Experience
In addition to wide experience across the data workflow sector, our team also has specific experience with machine learning technology including:
PyTorch

Tensorflow

Apache Spark
Our experience with data visualisation tools includes:
PowerBi

Tableau

Qlik

Plotly-Dash
Simulation Capability
A 'sandbox' is a virtual test environment for testing new software, code, or operating systems in a protected environment quarantined from live servers or networks. In a similar vein, 'bench testing' is used in the physical environment to test equipment under offline conditions to ensure effective operation prior to implementation in the field. For complex, highly technical equipment, sandboxing and bench testing are combined to run full simulations of hardware and software in a safe, protected environment under controlled conditions.
Simulation has many benefits, allowing technicians to comprehensively test equipment and software prior to deployment to evaluate performance, make adjustments, test accuracy, measure speed, and assess important elements of the system.
Scenario planning is also an important benefit associated with the simulation exercise, allowing designers to consider various operational conditions and assess the response of the system to the changed conditions. This provides valuable data to facilitate optimisation of the equipment and software once deployed in the field.
Industry 4.0
The first three industrial revolutions were initially powered by steam and water, then railroads, telegraph networks, and electricity, and then finally by computers.
The next industrial revolution, known as Industry 4.0, is upon us. It is a movement gaining momentum as more advanced technologies converge to combine connected, smart technologies to transform modern industry.
Simulation is a vital step in the deployment of new technology, systems, and equipment, particularly when it is being integrated into existing infrastructure.
Simulating the operating environment before implementation will provide valuable insight as industry navigates this new frontier.
Risks and Benefits
Deploying software and equipment in a live operating environment without a sufficiently robust testing program could have serious impacts on safety and production.
Whilst all equipment and software go through individual testing to ensure it operates in accordance with its stated requirements, the performance of the entire system once combined cannot be guaranteed. Further complications are possible once the new system is deployed in the field with new variables and inputs.
Simulation provides the benefit of advance knowledge. Prior understanding of how the new system combines as a whole and how it responds to various scenarios builds confidence that it will perform as intended in an operational environment.
Experience
Synertec are experts in automation, software, and specialist equipment. For 25 years, we have been providing specialist engineering advice to our clients and building high-end bespoke systems that combine the best of the best equipment and software from our many vendors.
Over many projects we have gained vast experience deploying complex systems in the field. We leverage that experience in our in-house facilities to create safe, secure, and controlled test environments to carry out detailed simulation programs.
Our comprehensive simulation process involves various scenarios that are measured, observed, and documented for our clients, all before rolling out the installation.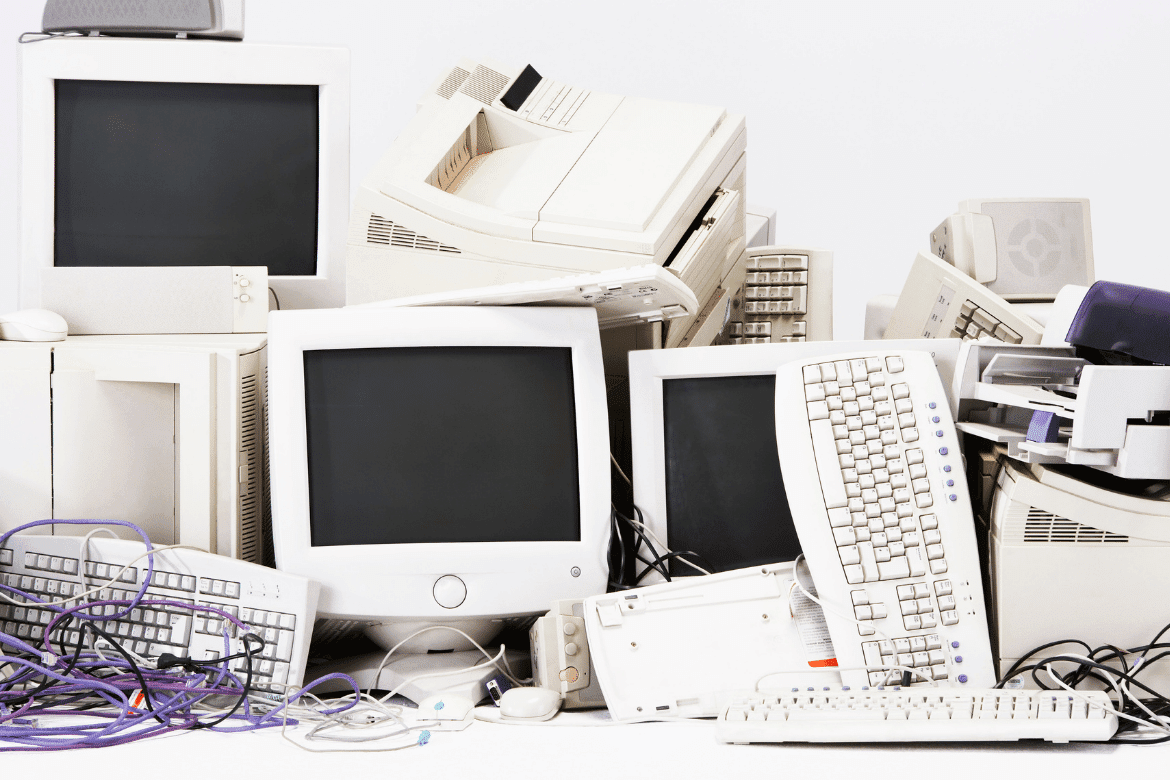 Obsolescence Studies Capability
Obsolescence is an unfortunate reality for industry. Equipment and systems do not last forever, and there inevitably comes a time when upgrades are needed. But making uninformed decisions about plant upgrades can have disastrous results. Detailed, accurate data is required to inform decisions so that plant operators understand the risk and cost of doing nothing compared to the benefits and cost of doing something. Balancing the positives and negatives of keeping legacy equipment and systems running versus replacing them, and understanding the inevitable knock-on effects, are critical considerations.
The increasing integration of technology into industrial equipment, manufacturing techniques, and processes accelerates the potential for obsolescence to become a problem. The quickening rate of change in technology requires an ever-increasing need to consider obsolete equipment and systems in order to keep a plant operational.
While innovations in data analysis and computing technology bring great benefits to manufacturing, the speed of technological change makes equipment components more prone to obsolescence.
Needs Analysis
Obsolescence refers to unavailable parts or services that prevent or limit the ability to repair or maintain equipment on an ongoing basis. As equipment gets older and more unreliable, the original equipment manufacturer may no longer produce the necessary parts or support the equipment, meaning replacement components are no longer available.
However, costly system upgrades should not be the default position, because obsolete doesn't necessarily mean unusable, and sourcing alternatives may be possible. The first steps in managing obsolescence are a needs analysis and an obsolescence study.
As well as replacement options, this can identify opportunities to maintain systems and source obsolete components to effectively manage legacy equipment.
The Process
In our obsolescence studies, we first conduct a thorough system audit to identify the age and status of the current equipment and its level of support.
Identifying in-house resources and specialist suppliers for sourcing parts and repairs is the next important step in the assessment process.
A key strategy is risk analysis to identify critical systems and equipment, particularly those with long lead-times for replacement or repair. This can involve 'What-if' analysis to apply risk weightings to various components.
Developing a progressive upgrade and replacement plan is a vital step in the process to keep the plant operational and to minimise downtime and expensive, urgent repairs. Bulk purchasing parts that are nearing end-of-life is also a consideration.
What-If
Knowing that a piece of equipment is obsolete is only part of the picture. The real key is to understand the impact that obsolescence may have on the operation of a facility. For example, an old pump might be easily replaceable with an off-the-shelf alternative at short notice, meaning minimal downtime. But the failure of an outdated control system may require a complete rebuild with a new, bespoke system.
Conducting a What-if analysis involves mapping out the impact of breakdowns and stoppages, including scenario planning of replacement timeframes, production losses, safety issues, costs, downtime, and labour overtime.
Individual equipment, systems, components, technology, hardware, and software are analysed in detail to assess the effects of a malfunction or breakdown on the entire plant.
Human Factors Capability
Human Factors engineering involves the application of physical and psychological principles to the design of systems, processes, products, tools, and machines. Fundamentally, the objective is to design the task or machine to fit the human body, rather than forcing the human body to adapt to the task or machine.
Human Factors is primarily concerned with occupational health and safety and productivity. The objectives are to improve safety and comfort for the user, enhance productivity, and reduce human error by design, focussing on the human operation of the task or machine. Well-implemented measures can reduce lifecycle costs and improve overall system performance.
In the fields of machine design and software production, the user experience and the Human Machine Interface (HMI) are vitally important elements where Human Factors engineering adds great value.
User-focussed design identifies the needs and characteristics of the user and incorporates end user testing of the HMI. Progressive iteration and refinement of the design is facilitated by the incorporation of user feedback throughout the design process, including initial concepts to ensure issues are identified early in the project.
Human Factors involves a strategic focus on how systems work in the field under real-world conditions with real people in control, recognising the potential for human error in challenging environments and responding to that with designs that optimise safety and productivity.
Experience
Synertec has extensive experience in implementing Human Factors processes throughout the requirements, design, implementation, and verification phases of projects. In addition to our own work in the field, we have worked with a number of qualified Human Factors consultants to ensure the design process considers the human element and the use cases at all times. Incorporating user feedback throughout the design process ensures the system is fit-for-purpose and delivers a positive user experience.