Validation Capabilities
The term 'Validation' is broad in scope and reach. It may refer to a study demonstrating that a facility complies with relevant regulatory requirements, or it may refer to an exercise showing the qualification of a specific plant process against a particular standard, or it could relate to an investigation to confirm the test results of a flow monitoring system are accurate to within the required tolerances via a secondary testing regime.
Synertec is certified to ISO 9001 (Quality), ISO 14001 (Environment), and ISO 45001 (Occupational Health & Safety). We understand what it takes to develop and maintain compliant systems and to support our clients with their own performance and compliance requirements.
Our experience and knowledge are centred around a team of expert engineers and scientists who have a deep understanding of the technology and processes across a wide range of industries and have hands-on experience implementing compliant solutions for these industries.
With our extensive experience, we can identify and 'translate' the applicable regulatory requirements and standards that are best suited to the project and the organisation. Once the relevant standards are identified, Synertec can then implement a compliant strategy that is sustainable, risk based, cost-effective, and pragmatic, enabling a perfect fit solution for the organisation and the project. 
Our experts in metering and sampling solutions understand the complex intricacies associated with high end monitoring systems and have calibrated many such systems to ensure their accuracy.
Track Record
Synertec's areas of expertise include:
Development and maintenance of compliant quality systems

Continuous improvement planning

Risk assessment and risk management

Change management

Training

Audit readiness inspections and remediation planning/execution

Process mapping

Verification and validation of equipment, systems, and processes

Design, construction, and qualification of cleanrooms and isolation suites
Metering and Sampling Solutions
Flow Computing: A team of highly experienced metering engineers implement innovative, cost effective metering control systems
Liquefied Natural Gas Custody Transfer: Synertec's certified LNG custody transfer system ensures precise LNG load measurements
Packaged Analyser Systems: On-line gas chromatography services
Metering Skids: Complete turnkey metering solutions for a wide range of applications
ISO 10723: Performance evaluation for analytical systems used in natural gas
Relevant experience
Xepa Multi-Purpose Good Manufacturing Practice (GMP) Manufacturing Facility: Front End Engineering Design (FEED) study followed by detailed design and validation planning
JAG Process Solutions Automation Control System Qualification: Independent validation and qualification for the automation control system for various major production plants
CSIRO Manufacturing Facility for Inhaled Pharmaceuticals: Full service including advisory, FEED, detailed design, construction, and validation of a pharmaceutical manufacturing facility
Data Integrity Capability
Data integrity refers to the completeness, consistency, accuracy, maintenance, and assurance of data over its entire lifecycle. The term "data" encompasses not only digital records but also physical records. The integrity of data that is stored, processed, and retrieved is a vitally important aspect of the data storage system, whatever that may be.
Data integrity covers a wide spectrum that may have different meanings depending on specific regulatory requirements, industry demands, or a company's own internal objectives. Other components such as the quality, validation, security, and potential corruption of data are all elements that may be considered in the context of data integrity.
The objective of any data integrity system is fundamentally simple; ensure that data is recorded and saved accurately in its pure, original form, then safely store it without alteration so that when it is retrieved in the future, it is in exactly the same original state.
What
Humanity has progressed through the Agricultural Age and the Industrial Age now to the Information Age, or Digital Age, where data is king.
We live in a data-driven world where the volume of information continues to expand exponentially, and the global economy is increasingly reliant on the integrity of data. 
Government, education, and industry are at the forefront of the data revolution, driving compliance requirements that are more and more onerous when it comes to data integrity.
The era of big data is upon us, with the volume of information being so large and complex that it cannot be handled by traditional data management tools. Implementing practices to preserve the integrity of all that data is increasingly important.
Why
Decisions are only as good as the data that informs them. If the data is wrong or misleading, it jeopardises the appropriateness of the decision.
In critical industries such as the pharmaceutical sector, the integrity of data is of vital importance and is subject to strict compliance requirements.
The International Society of Pharmaceutical Engineers (ISPE) publish guidelines on the need for, and use of, data integrity. Any electronic or paper data that is regulated or used to inform a decision that will affect patients or product quality is subject to the requirements stipulated by the ISPE.
Also a vital component of data integrity is regulatory compliance with safety, security, and privacy requirements such as the General Data Protection Regulation (GDPR).
How
With in-house data integrity specialists, Synertec can conduct comprehensive independent data integrity audits to ensure compliance with relevant requirements such as the ISPE guidelines.
We do this through client workshops and risk assessments to determine critical data on a site. Audit checklists developed through our experience in data integrity analysis are then used to check compliance. Finally, we prepare a report detailing data flow maps and areas of compliance and non-compliance.
If required, we can prepare a data integrity policy that can ensure all future critical data will comply with the ISPE standards, maintained by a collection of processes, rules, and standards implemented during the design phase.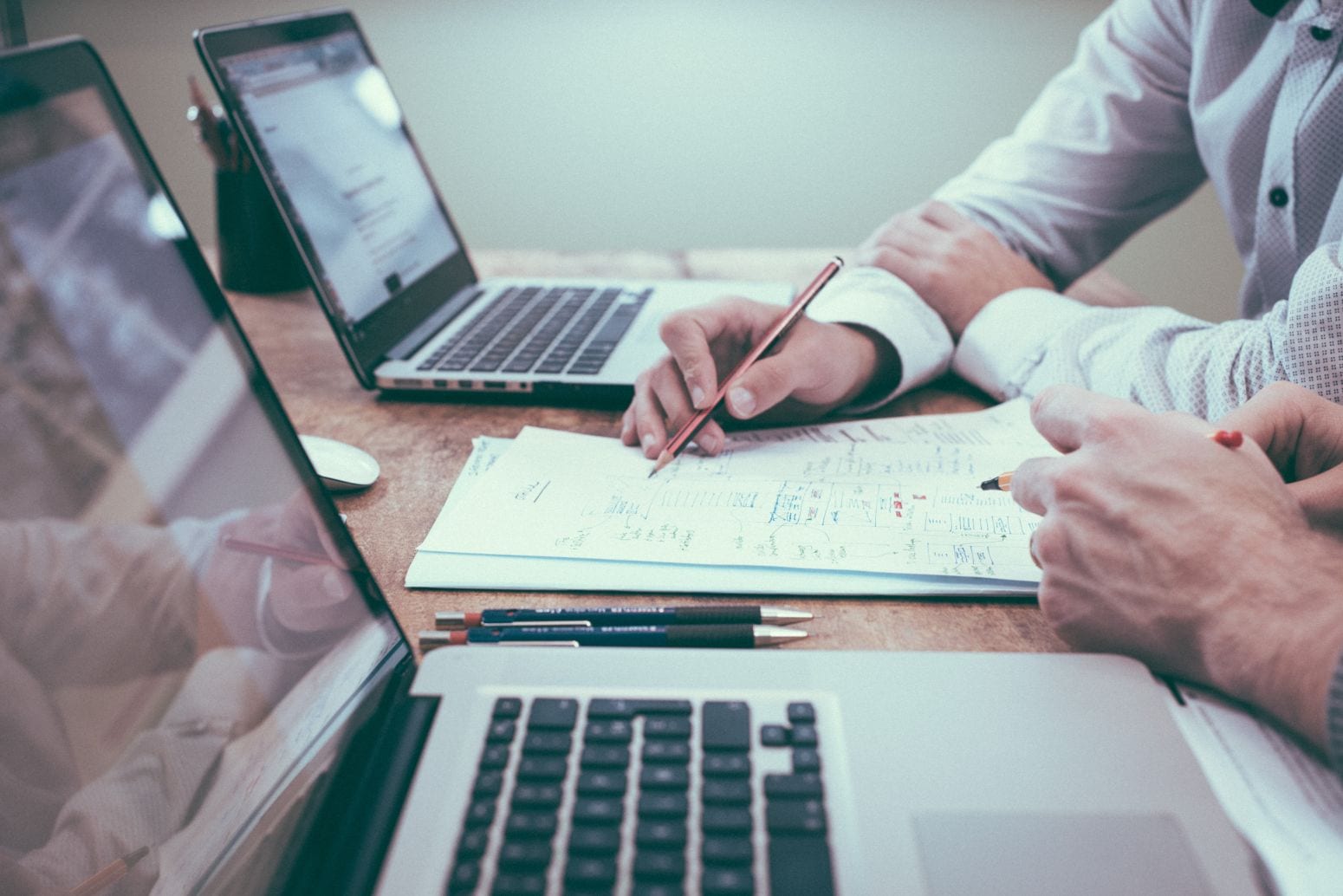 ERP Validation Capabilities
Enterprise Resource Planning (ERP) refers to the integrated management of key business processes utilising various software, databases, technology, and data channels. ERP systems track various resources, inputs, and outputs and distribute critical information in real-time across various sectors of a business to enable better decisions and identify performance of key metrics. The accuracy and integrity of ERP systems is vitally important to business operation, making the validation of these systems a necessary requirement in the quest to optimise efficiency and achieve high quality outcomes.
Synertec is as an industry leader in all aspects of validation and has extensive experience in the validation of ERP systems. In acknowledgement of our expertise in this sector, alongside the Australian Therapeutic Goods Administration (TGA) we have delivered technical presentations at a number of seminars for the International Society of Pharmaceutical Engineers (ISPE) on 'ERP Validation in a Regulated Environment'.
Synertec's detailed knowledge of regulatory requirements including the TGA, the United States Food and Drug Administration (FDA) and other authorities has informed our work with many industry leaders including:
Pfizer

Baxter

CSL

Hospira (Mayne Pharma)

GlaxoSmithKline

Wyeth

Cochlear

Ventracor

ResMed

Universal Biosensors

Pharmaxis

Bayer
Relevant Experience
Synertec's ERP validation work encompasses a wide range of clients, systems, vendors, and platforms, including:
Microsoft NAV ERP system at Parnell, Pharmaxis, and CathRx in Sydney and Universal Biosensors in Melbourne

MAPS, Pfizer's global Manufacturing Accounting and Planning System in Sydney

De-integration of MAPS at Pfizer, Caringbah, following the acquisition of Pfizer's Consumer Health Business by Johnson & Johnson

Oracle ERP system upgrade at ResMed

Pronto ERP system at Mediherb in Warwick, Queensland

MFG PRO at PanBio in Brisbane

JD Edwards ERP system at Symbion in Brisbane

SAGE at Agen Medical in Brisbane

SAP ERP at Ego Pharmaceuticals in Melbourne and iNova in Sydney
At Synertec, we understand that every organisation has their own structure, culture, and business drivers and we work closely with our clients to deliver commercially viable solutions and pragmatic regulatory compliance outcomes to fit the needs of the business.
Temperature Mapping Capabilities
A controlled environment is an enclosed space with tightly regulated conditions such as temperature, humidity, pressure, light, airflow, and physical separation. Controlled environments are a vital part of laboratories, research facilities, and some production facilities. Utilised across a range of industries including biotechnology, pharmaceutical, agriculture, and food, controlled environments allow operators to tightly control the conditions instead of being at the mercy of Mother Nature.
The function and purpose of controlled environments varies greatly depending on the industry and the specific requirements, but one constant remains across all such spaces – the importance of maintaining tight, accurate control over the conditions.
Mapping of the temperature, pressure, and humidity in controlled environments is vital to ensure the quality and consistency of the environmental conditions. Only through calibration of the space can operators be confident that conditions are within acceptable limits.
From freezers to ovens, clean rooms to laboratories, and cool rooms to sterilisers, it is critical that the conditions within the space are known to a high degree of accuracy.
In extreme environments such as laboratories with a Physical Containment rating (e.g. PC2 or PC3), the requirements for tight control are extreme and of vital importance to the safety and security of the staff, the facility, and the products.
Capability
Synertec's areas of expertise in validating controlled environments through mapping of temperature, humidity, and pressure include:
Autoclaves

Incubators

Fridges 

Freezers

Hot air ovens

Cold rooms

Clean rooms
We conduct attended short-term measurements of specific areas and carry out long-term unattended surveys using remote monitoring equipment. 
Risks
When the conditions in a controlled environment go beyond its limits, the consequences can be severe. Many processes, experiments, and products are extremely sensitive to environmental conditions.
Potential risks include:
Humidity drift may change the speed of a chemical reaction
High temperatures in refrigerated storage spaces may spoil the contents
Pressure differentials may allow dangerous material to escape
Low temperature in an autoclave may not sterilise equipment
Experience
Synertec's experience, expertise, and systems allows us to offer cost-effective and time-efficient temperature mapping solutions compliant with the following standards:
AS/NZS 4187: Reprocessing of reusable medical devices in health service organisations
AS 2853: Enclosures – temperature-controlled – Performance testing and grading
Detailed measurements are conducted throughout a space to ensure consistency of conditions with a high degree of accuracy.
Software Patch Validation Capability
Many people wouldn't give a second thought to the latest Windows update or operating system patch on their personal computer. But there is great complexity associated with software patch updates that can have major impacts on business and industry. Systems designed to run on a particular software version could be seriously affected by a software patch with unintended consequences. But the importance of staying up to date with software patches is undeniable; the risks of not patching are simply too great.
Patch management and validation involves prior testing of software patches in a controlled environment and then rolling them out to live systems once satisfactory performance has been confirmed.
Such patches are often required to correct vulnerabilities and errors ("bugs") in the software. Patches are not only needed for operating systems, but also in applications and embedded systems such as network equipment. If a bug is found after software release, a patch is deployed by the vendor to fix it. Installing patches keeps software running smoothly and reduces the potential for cyber attack.
Risks
The major risks associated with software patches are:
Not installing patches, which leaves software and systems vulnerable to attack or failure
Installing patches without sufficient testing, which could cause unexpected problems with software operation, potentially resulting in system failure or inaccurate data
Industry data shows that more than half of all data breaches occur because of poor patch management. This represents a very real risk of attack, in systems that may be serving critical infrastructure or dangerous environments.
The sheer volume of patches makes it difficult to keep up with necessary updates. For example, industry sources show that more than 12,000 security vulnerabilities were published in 2019.
Patch Management
Patch management is a complex process that requires specialist knowledge and expertise that is often beyond the capability of plant personnel.
The vital first step is to identify and document a comprehensive network inventory including dates and version details of all hardware and software, along with user profiles and a classification of risk and priority.
Registering for software updates with the vendor is critical to keep up to date with any issues or fixes, along with active monitoring for software updates.
Once patches are identified, a comprehensive testing process is needed to ensure the integrity of the system will be maintained once the patch has been deployed.
After deployment on the live system, ongoing performance monitoring is necessary to ensure smooth operation of the system in the field.
Experience
Synertec are experts in automation and automation software. We understand the software and operating systems at a deep level and are ideally suited to manage and validate software patches for complex systems.
In critical industries, the integrity of data is of vital importance. For example in the pharmaceutical sector, data integrity is subject to the strict compliance requirements of the International Society of Pharmaceutical Engineers (ISPE).
With in-house data integrity specialists, Synertec can conduct comprehensive independent data integrity audits and software testing to ensure compliance with relevant requirements such as the ISPE guidelines.
Through pre-rollout testing in a quarantined environment, we can identify and resolve potential issues associated with software patches.
Training Capability
Without appropriate training, the best systems and equipment in the world can fail or fall short of optimum performance.
At Synertec, we recognise that training is a critical piece of the operational puzzle. The importance of empowering staff with the right knowledge and training cannot be overstated. Giving staff the confidence they need to operate equipment and systems to their maximum capacity has major benefits in safety, operational efficiency, and production output.
In today's manufacturing world, technological breakthroughs are coming faster and faster, which brings new challenges with upskilling staff to keep pace with the rate of change. There are many benefits to delivering quality training to staff, including increased productivity, improved performance, reduced wastage, less need for supervision, standardised work practices, increased quality control, greater engagement, and more.
New technology brings unfamiliar complexity to the workplace, which can create potential safety issues through a lack of knowledge, or downtime due to inexperience. Such issues can be addressed with an appropriately structured training program delivered by experts in their field. Like Synertec.
You Come To Us
With experienced staff and a well-equipped training room on site, Synertec is in an excellent position to provide training in a range of areas.
Synertec's location adjacent to Camberwell Station in Melbourne provides a convenient transport solution for participants, or parking options are also available nearby.
We are well serviced by nearby cafes, a large kitchen on site, and spacious breakout areas. We can also arrange catering if required.
We can accommodate up to twenty people in our training facility, which in our experience is the practical upper limit to deliver effective training.
We Come To You
Our staff have extensive site experience and relate well to site personnel.
Whether it's a factory, a gas plant, a rail maintenance yard, a water treatment plant, or a pharmaceutical manufacturing facility, we are flexible with our programs and can come to a client facility to deliver training sessions.
Often this approach can accelerate learning because site staff are in their own environment and real-world examples can be used in the training material.
Synertec staff are often seconded to sites for extended periods, with training and knowledge transfer being a key requirement of the engagement.
Tailored Programs
Our training programs are tailored to client requirements. We have a strong base of training material that can be adapted as required to suit the particular needs of the project.
Specific training areas include:
Hazard and operability (HAZOP) analysis
Hazard Identification (HAZID)
Safety system implementation
Process control fundamentals
System networking
Final system testing and validation
Bespoke systems that have been designed and installed by Synertec