Project & Construction Management
Project Management & Project Management Office Capabilities
Effective project management is a vital component of successful project delivery. Time and money are obvious considerations, but other elements such as communication, stakeholder engagement, alignment, and optimising outcomes are also key elements in the project manager's playbook. Through the important stages of the project management lifecycle including initiation, planning, execution, and closure, the Project Manager (PM) plans and manages the project to achieve the project goals and complete the agreed deliverables. Studies show that engaging an effective PM improves project outcomes, which is particularly important on complex projects in highly regulated environments with multiple stakeholders.
We offer our clients a well-established and systematic approach to project management, with all our lead consultants having project management experience and training. Synertec offers project management as a specialised service direct to clients, with the option of either utilising our own in-house systems and tools, or deploying our resources within the client's project management framework.
A Project Management Office (PMO) is a specalist team that manages and ensures standards of project management throughout a company. A PMO sets quality benchmarks, develops strategy, provides resources, manages documentation, and tracks performance on projects under its governance. Synertec has a dedicated PMO that implements and manages the tools and systems that our PMs use to keep projects on time and within budget. Our PMO offers training, mentoring, and specialist skills to provide direct support to our PMs on projects, such as advanced scheduling expertise.
Synertec's project management systems have embedded methodologies covering concepts such as ISO 9001, risk management, change management, quality gates, and regulatory compliance, as well as standard project management philosophies to manage time, cost, and quality.
We pride ourselves on delivering projects that bring value to our clients, meet all requirements, and exceed expectations. Synertec's project management methodology has been developed over many years of successful project delivery, resulting in a flexible and robust project management system that responds to the needs of our clients and their projects.
Relevant Experience
Synertec offers clients the following services:
Project planning, scheduling, and resourcing

Projects delivered on time and on budget

Comprehensive documentation and approval processes to meet the most stringent regulatory and business requirements

Risk management and change control processes integrated into the project management methodology

An experienced team of project professionals dedicated to getting the job done
Construction Management Capabilities
Synertec has extensive experience in construction management. We have undertaken numerous extensions and upgrades to existing facilities in operational environments whilst maintaining production, and have also built on greenfield sites.
One of our core capabilities is the design and construction of clean rooms, including many years of working with the ISO 14644 series of standards for clean rooms.
Alongside our track record and experience as a registered Commercial Builder in Australia, clients are assured from project commencement that constructability is integrated into our design, which minimises risk during the construction phase.
Relevant Experience
Synertec provides the following services and expertise in Construction Management:
Registered Commercial Builder

Complete turnkey construction

Preparation of tender specifications and vendor selection

Site superintendent

Compliance with the contract requirements of AS 2124 and AS 4000

Management of town planning and all construction permits

Management of site safety including work permits

Installation of critical services for high-tech manufacturing

Petrochemical refining installations

Bulk fuel installations

Pharmaceutical manufacturing and research facilities

Clean rooms, including requirements for aseptic, cytotoxic, and high containment environments. Having worked with the ISO 14644 series of clean room standards for many years, clean room design and construction are among our specialties

Design and construction for green field sites

Design and construction for retrofits and renovations in an operational environment
Synertec provides Construction Management in the following industries:

Ongoing Support
Running a plant is a complex undertaking. Modern technology, processes, systems, and equipment unquestionably provide efficiency benefits for plant operations, but they do come with their challenges. Specialist equipment requires specialist knowledge for maintenance, service, repair, and calibration to ensure it is operating at peak capacity. Maintaining such specialist knowledge and experience in-house is not always practical, appropriate, or cost-effective.
This is where Synertec comes in. We provide ongoing support to our clients through service level agreements and support contracts to keep valuable assets and resources operating at peak efficiency and optimum capacity. Our team of specialist engineers and expert maintenance staff are highly trained in specialist equipment and services, and are committed to support the plant under the terms of the agreement.
We keep the wheels of industry turning to give our clients peace of mind.
Service Level Agreements
We offer Service Level Agreements (SLAs) to clients who require ongoing maintenance, training, and support, both on site and remote. We ensure expected service levels are achieved at all times in an arrangement that allows clients to access Synertec staff with expertise in the systems installed in their plant. Our experience includes complex flow computers, analysers, sampling systems, control systems and more.
If clients can identify the business risk of a breakdown to their plant, Synertec can tailor an SLA to meet their needs. Agreements range from business hours support for specific equipment to full 24/7 support across a whole plant with multiple 'on-call' engineers.
We have SLAs in place with a range of clients across sectors, including support for major clients such as Wheatstone, Gorgon, and Australia Pacific LNG.
24/7 Support
Synertec can offer 24/7 Support for heightened peace of mind. Services we can provide to ensure the continued operation of a plant include:
24/7 Support services:

When the plant needs to be kept running continuously, Synertec can provide a robust multilevel 24/7 support service.

Preventive Maintenance Service: We can catch problems before they cause major plant downtime, by using suitable preventive maintenance procedures that evolve along with the plant.
Change Request System:

We can manage system changes to ensure the smooth operation of a facility.
Relevant Experience
Synertec provides ongoing support across a variety of industries such as water treatment facilities, pharmaceutical plants, and the rail sector. For example, Synertec has been continuously engaged by Melbourne Water since 2007 to deliver 24/7 support and project services for the Siemens PCS7 process control system at the Eastern Treatment Plant (ETP). The ETP is a major wastewater treatment plant for the Melbourne metropolitan area, which must run constantly every day of every year. Waste is treated from raw sewage to Class A re-usable water. Over the life of the contract, Synertec has also supported numerous capital expenditure projects including PCS7 version upgrades, hardware upgrades, alarm rationalisations, and plant integrations.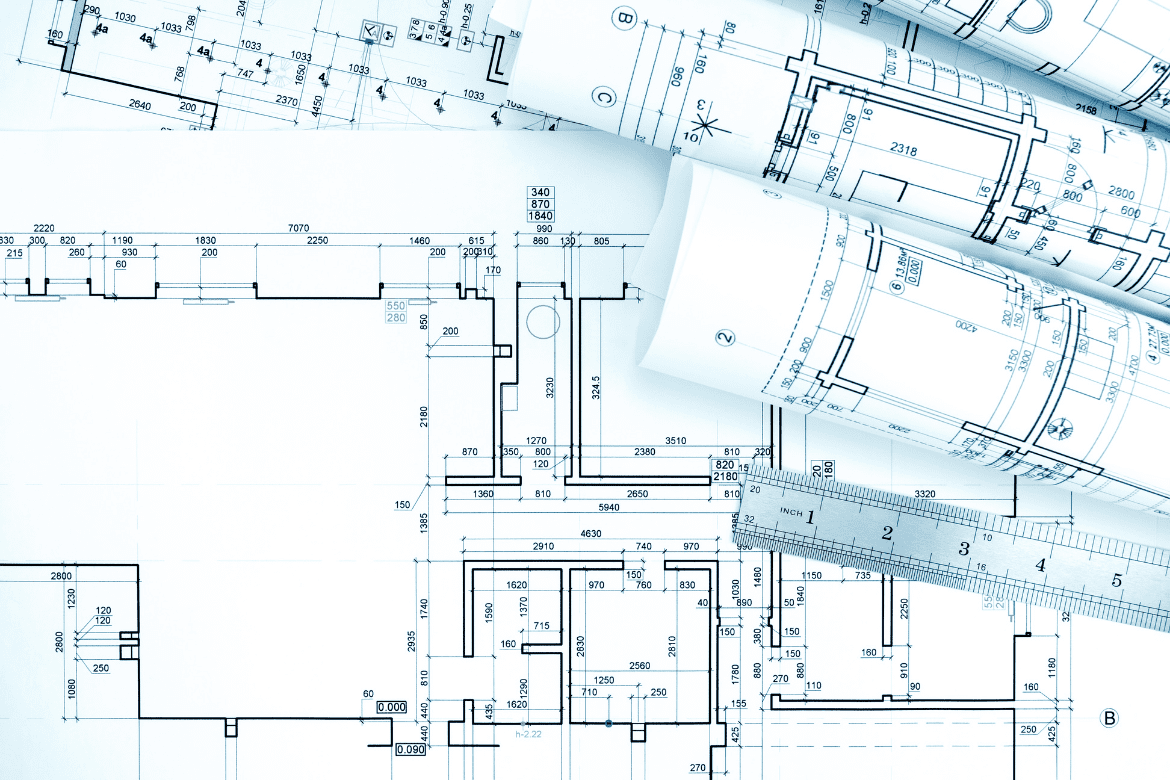 Consulting and Master Planning Capability
Achieving optimal project outcomes starts with a good masterplan. Considering the primary drivers and key requirements of the prominent user groups is critical to ensure the facility design will meet the needs of all stakeholders.
The facility layout must be carefully designed to ensure the core requirements of loading, access, infection control, fire separation, life safety, universal access, safety in design, production zoning, and more can work in harmony to achieve the individual compliance requirements and overall facility functionality. Ensuring appropriate proximity and flow between inward goods, production areas, and packaging is vital to optimise efficiency.
Consulting with experts in facility design and operation is a key requirement that leads to improved project outcomes, with a facility that meets the needs of the users and has flexibility built-in to the design, and an eye to the future.
Expertise and Experience
Specialist design requires specialist knowledge, and expertise comes with experience. Synertec has been working on complex, demanding projects in challenging industry sectors for more than 25 years. Over that time, we have faced many challenges and learnt many lessons on the pathway to delivering projects that fulfil the requirements of the users. We bring that that quarter-century of experience and expertise to every new project we encounter.
Our specialist engineering knowledge covers a range of complex industry sectors including Pharmaceuticals, Critical Infrastructure, Oil & Gas, Rail, Water, and Defence.
We provide consulting and master planning services to our clients, working closely with project teams to add value by sharing our experience in specialist industry sectors.